OC's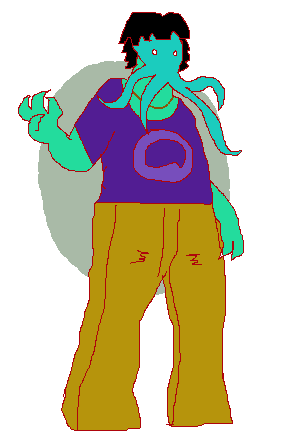 Steven the mindflayer
---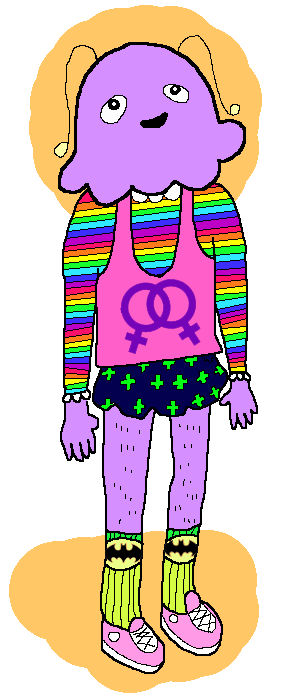 Yba the alien
Loves girls. comes from outer space
---
Catboy Owen
This is Catboy Owen my new catboy >_< he's 26 , plays the keytar, has a soundcloud. huge stoner (that's what's with the face lol.)
A mouse-drawn image of Catboy Owen. Golden face with a white muzzle, brown ears, and a brown spot around each eye; brown, white, and gold body. Standing upright. Raised eyebrows, closed eyelids, mouth agape, a dopey expression. Wears a navy and red checkered short sleeve button up, a black tee shirt with a lime green rectangle and white text that reads "whatever", black nailpolish on cat paw claws, purple pants divided into three sections with black stitching, and pastel sports shoes. The background is the classic purple and blue 90s design.
---
Catboy Ian
This is catboy ian ... Hes 18. Skateboarder ...
A mouse tracing of a pencil drawing. Catboy Ian is a brown tabby cat standing upright. Red and green striped long sleeved shirt under a bright blue t shirt with a purple star on it. Gray skinny jeans with ripped knees and a checkered belt. A sleeve around the tail with black and rainbow stripes. Orange, white, and blue sneakers. Glasses.
---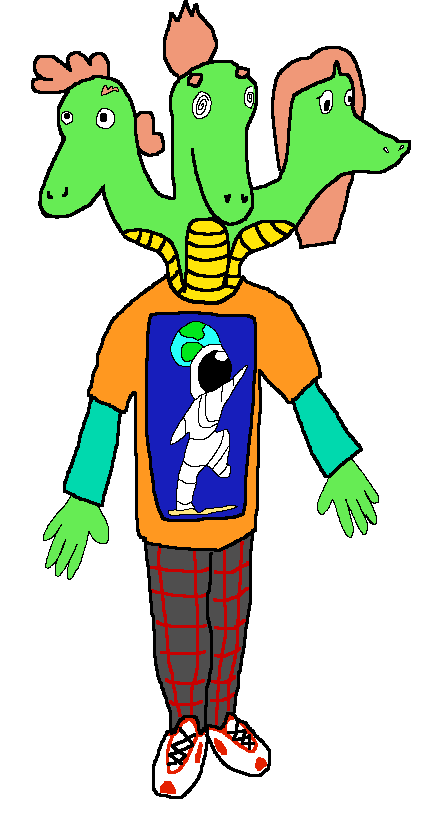 Randall, Reggie, and Reina
three-headed snake.
Mouse tracing of pencil drawing. Three-headed green snake with yellow and black striped underside. The first head has a goofy expression and curly hair. The second head has swirls for eyes and a single tuft of hair. The third head has long hair and long eyelashes. Orange t shirt with a drawing of a spacefarer on the moon printed on a navy rectangle. Layered over a teal long sleeved shirt. Dark grey pants with dark red checkered pattern. White shoes with black shoelaces and red accents.
---